CHALLENGE Q CHAMPIONS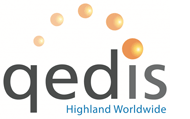 qedis, our fantastic corporate sponsors, tell us all about their Challenge Q fundraising:
qedis consulting teams up for a long-distance cycle to raise money for KEEN London.
For the second year in a row, our consultants at qedis have challenged the norm and taken on some quirky and somewhat barmy athletic challenges to raise funds for our charity of the year. This year we have chosen KEEN to be our charity and set out to do all we can to help them.
So with bikes and orange tops at the ready, a group of fifteen qedites cycled 300 kilometres from the Paris office of our partner company, Oresys, all the way to our qedis office in London. They did this in 2 days, dodging traffic and rain clouds to get home in time for the finish line party! In addition to this other qedis employees were sponsored to cycle from Brighton to London (on and off road routes) covering a rough and bumpy 130km, from Ealing to London on a slightly calmer path, and to participate in a 15 mile Thames River Walk.
qedis also helped host a sports day for the KEEN in Regents Park, where volunteers and athletes showed their skills in a game of football, bouncing on space hoppers and had all sorts of fun and games. There was a small picnic of oranges and hula hoops before the athletes lined the path to cheer, clap and wave pom poms as the mighty cyclists finished their challenge!
Sarah Butlin, the qedis charity lead says: "It was such a momentous day, not only marking the physical achievements of all those who took part (from the cyclists to the sports day athletes), but also the celebration of us hitting our £10k fundraising target for KEEN London whom we feel very proud and honoured to support."
Well done to all the cyclists who signed up for challenge q and to all those who helped on the day. qedis are so very happy to announce that we have raised over £10,000 for KEEN London.
READY, STEADY...COOK!
Athletes cook up a storm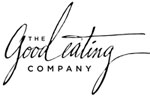 Take a kitchen-ful of athletes, add a sprinkling of coaches, mix together and simmer gently. What do you get? KEEN's first ever cooking session at the Business Design Centre in Islington.
Huge thanks must go to Liam and his amazing team from the Good Eating Company who were responsible for a fantastic session, providing the ingredients, running the day and even serving delicious teas and coffees for parents.
Our crafty cooks whipped up chocolate rice kripsie cakes and gingerbread men and enjoyed delicious pancakes and smoothies. Lukas showed himself to be a dab hand at icing while John managed to enjoy the chocolate before it made it into the rice krispie mix!
Look out for lots more photographs from the session when our KEEN Cookbook comes out later this year.
COOL CANOEING
KEEN athletes make a splash on Regents Canal
Our athletes and caches were in a prime spot to enjoy one of the hottest days of the year – Pirate Castle on Regent's Canal in Camden.
First time paddlers and experienced canoers alike enjoyed a great day out on the water. The Canal is one of London's hidden treasures with lots to enjoy from the water including the animals at London Zoo and the wildlife in the water who enjoyed our scraps of bread!
Many thanks to Jim the canal boat captain who did a great job of ferrying us up and down the canal, and everyone at Pirate Castle for making our budding boatspeople so welcome.
ONE HUNDRED AND EIGHTY...
Help us raise funds with the National Charity Darts Marathon

We're delighted to be teaming up with the UK Sports Association for People with Learning Disability who are organising the 2011 National Charity Darts Marathon. During the week of 16–23 September, teams across the country will be competing in a four hour darts marathon, hoping to score as many double-tops and raise as much money as possible.
Tracey McCillen, Chief Executive of the Association says: "I am delighted that KEEN London are collaborating with us on this year's Bobby George Charity Darts Marathon. We need to achieve at least 100 teams to hit our fundraising target so I hope all the KEEN supporters will get on board, get darting and get fundraising too! Time is limited though, so get in contact now to get your entry form!"
KEEN will be benefiting from money raised in London, so if you'd like to take part, go to the competition facebook page to find out more. You can download the entry form here.
DON'T FORGET... GOLD CHALLENGE
Get Set Go for Gold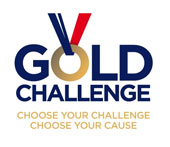 London 2012 is getting ever closer and KEEN London is taking part in The Gold Challenge which will use the excitement of the Games to inspire people to take on Olympic and Paralympic sports and, in doing so, raise funds for KEEN.
So if you, or anyone you know, is loooking for an exciting challenge this year, this is a fantastic opportunity to raise a really large sum of money for KEEN.  All the information you need is at: www.goldchallenge.org
DATES FOR YOUR DIARY
Sunday 2 October: start of term
(to be confirmed)
Sunday 11 December: Christmas Party/KEEN's got Talent
(to be confirmed)
MEET AN AMAZING ATHLETE
... Jack
Jack is an old hand at KEEN – he's been coming to sessions for seven years! His favourite thing is the hokey-cokey but he also loves bouncing on the big ball and enthusiastically joining in with any singing.
His mum Jane says, "Jack is non-verbal but he's always extremely excited when we pull into the car park – he can't wait to get inside! He tells me that he really enjoys himself when he's there and it's great to see him so happy".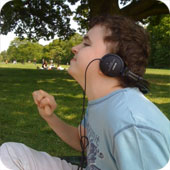 ...AND A COOL COACH
... Kunal
Kunal joined KEEN at the start of the year. He works as a freelance internet programmer but is hoping to return to University to study Nuclear or Astrophysics.
All that scientific knowledge must have come in handy at the KEEN picnic when he spent the day playing "Star Wars" with Ikenna!
Calling himself "a kid at heart", Kunal loves interacting with all the athletes and really getting stuck into the fun. He says, "I find sessions at Keen immensely rewarding as it always puts a big smile on my face!".
Outside KEEN, Kunal enjoys Martial Arts especially Wing Chun Kung Fu and likes to think he is the world's biggest Bob Marley fan.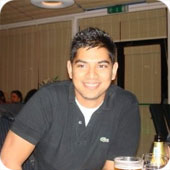 GOODBYE TO OLD FRIENDS…
We are very sad to be saying goodbye to to Harriet who has been a coach and session leader since January 2010 and is now leaving London. Harriet has been inspirational, especially in our art sessions and will be greatly missed by everyone.
Edd, a coach since January 2010, is leaving us to take do his PGCE in Bath. He's been another fantastic coach and we'll sorely miss his friendly face at KEEN.
We'll also all miss Liz who has been working with Cameron as our admin assistant since October 2010. She's going back home to Seattle to teach – we all wish her well.
... AND HELLO TO NEW FACES
We've recently welcomed a grand total of 12 new athletes to our sessions. Say a big "hello" to: Chanz, Stefan, Lukas, Nathan D, Sam B, Aaron F, Brett, Jake, Nathan A, Mason, Dante, Ernie and welcome back Ed, who has been away for a while.
We'll see you – and all the rest of the KEEN family – in September.  Have a great Summer everyone!
AND DON'T FORGET:
At KEEN London, we couldn't do any of this great work without our volunteers, fund-raisers and sponsors. We are also very interested in talking to companies who can provide services in kind. If you'd like to help with any of our activities, contact info@keenlondon.org or call 07858 899066.
KEEN London is a registered charity, number 1124915. It is also a limited company registered in England (number 6579658), and its registered office is 12 City Forum, 250 City Road, London EC1V 2PU