We're delighted to welcome both Hiscox and City Bridge Trust as our two newest supporters.

Hiscox staff in the City of London will be fundraising for us and we're hoping to also welcome members of their team as volunteers.
Olivia Reynolds of Hiscox, said, "We are really looking forward to working with KEEN as part of our Hiscox Gives programme and are delighted that our funding will allow many more young athletes to take part in your fantastic activities. The team has already hosted a race night and we have a busy schedule of activities planned for the rest of the year to raise money and awareness for KEEN."

Our enormous thanks go to Hiscox for choosing to support our work!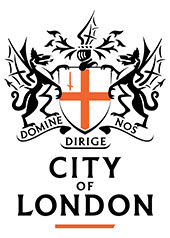 We are also thrilled to receive over £100,000 from London's largest funder, City Bridge Trust to help expand our free sports programme to support more disabled young people.
Alison Gowman, Chairman of the City of London Corporation's City Bridge Trust Committee said, "The charity currently has a long waiting list of disabled young people wanting to take part in the activities on offer, proving the demand for these free weekly sports provision. KEEN London's sports sessions are a great form of exercise, but they also encourage teamwork and social skills, and provide respite for families and carers."
The grant will allow KEEN London to grow and develop as a charity and therefore support many more children and young people with disabilities. Thank you City Bridge Trust — we will be welcoming many more to the KEEN London family!