Fun times in Norfolk
Another Easter residential success story
The intrepid KEEN travellers headed north for the first time on this year's Easter residential trip. Eighteen athletes and 22 coaches enjoyed a packed programme of adventures at the Kingswood Centre in North Norfolk. They crawled through murky tunnels to learn caving, mastered bows and arrows in archery class, and tested their head for heights on the 'leap of faith'. A particular highlight for many was the chance to zoom around the go-karting track, while others enjoyed a glorious afternoon splashing around on the beach.
Sam was one of the athletes attending a KEEN residential for the first time. His mum, Sarah, said, "We just wanted to say thank you so much for the fantastic weekend Sam is so happy and full of all his adventures — he clearly had an amazing time and has been well supported throughout. His confidence has had a huge boost."
Coach Laura Cress said, "Our Norfolk trip was fantastic fun — it was great to see the kids develop and try new things and the outing to the beach was a particular highlight."
Take a look at the fantastic video made by David Linares with all the highlights of our trip. Thank you for a wonderful weekend to the very welcoming and supportive staff at Kingswood, and as always to all of our generous coaches.
Run, Hackney, run!
Half-marathon heroes
For a small charity, KEEN London had a HUGE presence at the Hackney half-marathon fielding 36 runners. Our team represented all abilities, from experienced distance runners to beginners, and even included a three-legged team!  Most importantly, we raised a whopping £13,717 — smashing our £10k target. A huge thanks to everyone who ran and everyone who supported the runners.  This amazing total will go a very long way towards supporting children with disabilities across London.
Special mentions from the day should go to:
Fastest runner: Graeme Bruce who completed the course in 1 hour 30 minutes
Most money raised (individual): Martin Blake, who raised £687.50
Most money raised (team): the Whitbys — Andy, Chris and Mike — who raised £1646
See our gallery of photos from the half-marathon…
Meet our new Chair
A warm welcome to Debbie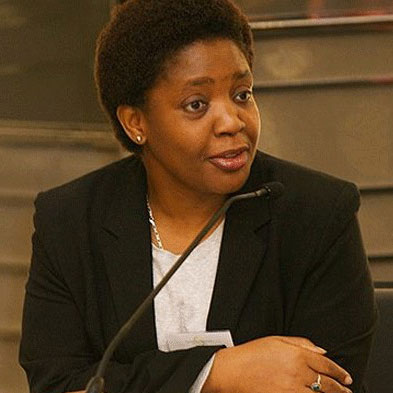 We are delighted to welcome our new Chair, Debbie Ariyo, who joined the board in April. Debbie is a well-known and  highly respected charity professional who started AFRUCA (Africans Unite Against Child Abuse) in 2001.  She has since gained a reputation as a multi-award winning social entrepreneur with particular expertise in governance, strategy and fundraising.  Debbie is looking forward to working with the rest of the board on developing KEEN's strategy and future plans. She says, "I am really pleased to be appointed chair of KEEN. This is a great organisation doing great work. I look forward to working with the team so we can continue to impact positively on children".
The board also said goodbye to Alan Pattison who has retired as a trustee after many years of service to KEEN London. Our grateful thanks go to Alan for his many contributions in the areas of fundraising and strategy and for being such a great supporter and advocate for the charity.
Superb support
More great fundraising news
We have received some amazing fundraising support in the last few months and we couldn't be more grateful. As a small charity, every pound raised for KEEN London goes directly towards supporting our work with children with additional needs. Many, many thanks to all our supporters.
Coach Olivia Rudgard went one better than our Hackney heroes by running the London Marathon in a great time of 4 hours 20 minutes. She also raised over £2300 — you can read more about her in  our coach profile on the right.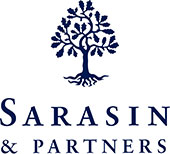 Our great friends at Sarasin & Partners continue to provide tremendous support. Their team of runners raised over £1500 in the Hackney half-marathon. They also recently held a horse racing sweepstakes and sports quiz raising £875.
We were very pleased to receive £5000 from the Merchant Taylors' Company to support our work in South London.
Our grateful thanks go to the pupils, parents and staff of Watford Grammar School for Boys who raised an amazing total of almost £6500.

Coming soon!
Our website is getting a makeover!  Keep an eye on www.keenlondon.org to see our new look.
KEEN is nearly 15! We'll be having a big party in July to celebrate our 15th birthday. Stay in touch for more details.
AND DON'T FORGET:
At KEEN London, we couldn't do any of this great work without our volunteers, fund-raisers and sponsors. We are also very interested in talking to companies who can provide services in kind. If you'd like to help with any of our activities, contact info@keenlondon.org or call 0207 686 3172.
KEEN London is a registered charity, number 1124915. It is also a limited company registered in England (number 6579658), and its registered office is Unit B11, 3 Bradbury Street, London N16 8JN
Dates for your diary
Saturday 13 & 20 May: SOUTH —
Oasis Adventure Playground
Sunday 14 May: NORTH —
Cycling in Finsbury Park
Saturday 27 May: EAST —
Adventure Playground (TBC)
Wednesday 31 May:
No Bowling Half Term
Saturday/Sunday 3 & 4 June:
No Sessions Half Term
Sunday 9 July: NORTH —
Haywards Adventure Playground
Saturday 15 July: ALL SITES —
15th Birthday Party, details TBC (Last session of term)
Meet a truly committed coach
Olivia
Fresh from her London Marathon triumph, Olivia answered a few questions for us.
Congratulations on your London marathon success! What made you decide to take on such a huge feat?
I watched it on the TV every year and had always wanted to give it a go. I didn't think I'd get in so completely forgot about it until I got my confirmation — at which point I had to dash out to buy some running shoes!
It was an extra privilege to be able to use the opportunity to raise money for KEEN — that spurred me to take it really seriously.
What was the hardest part: the training or the race itself?
The final six miles were really, really tough. My legs hurt so much and the finish line felt really far away. But the crowd kept me going and I was too close to stop (and it hurt too much to walk!)
I actually really enjoyed the training but the worst part was when I got injured two weeks before the race and I was worried I wouldn't be able to do it — that would have been so disappointing.
And what was the highlight of the day?
Crossing the line was fantastic, mostly because it meant I could stop running and sit down! I also loved seeing my family cheering me on and of course the KEEN team who came out.  It was an amazing atmosphere — the crowd yell your name and keep you going and you feel like a superhero.
Can you tell us a little bit about your experience as a KEEN coach?
I've been volunteering for almost two years now. I started doing it because I wanted to use some of my spare time to help people in my local community. I think London can feel so big and impersonal and it's easy to become self-involved — I wanted to avoid that and do something to make life easier for the people around me.
I've never worked with children professionally and my career is not at all child-oriented, so it was all very much outside of my comfort zone when I started. I have learned so much from the kids and become a more rounded person myself, so it's been a great experience.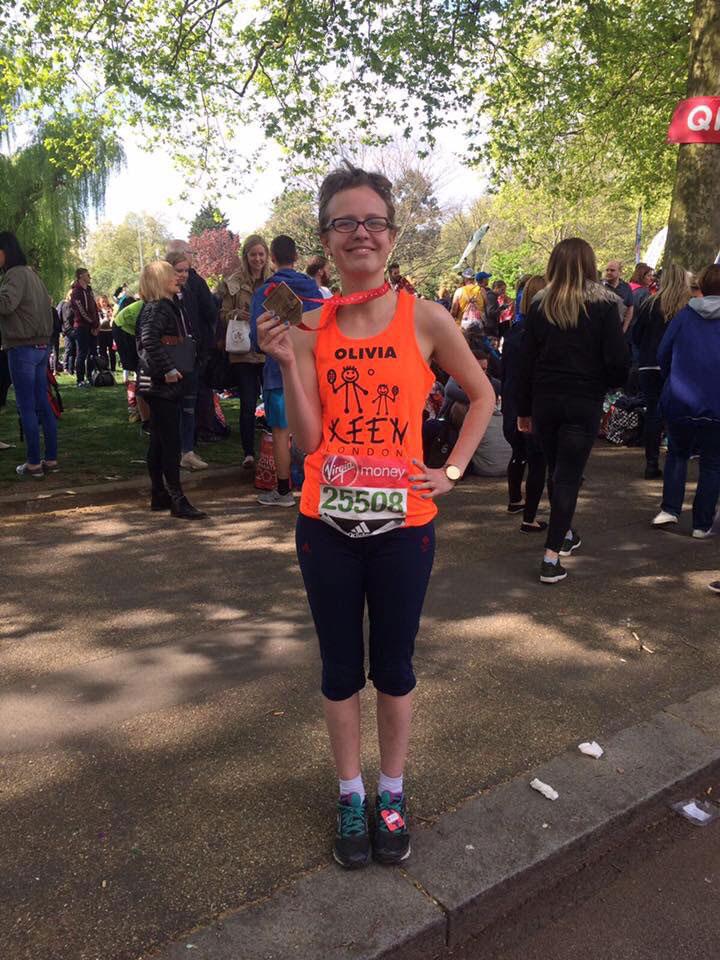 and an amazing athlete
Sam from South London
Sam Martin is 10 years old. He has been attending KEEN London South since September 2016 and enjoyed his first KEEN residential this Easter. He took some time out from a busy session to answer our questions.
What's your favourite activity at KEEN? The parachute games.
What's your favourite actvity outside KEEN? Wizardry.
What keeps you coming back to KEEN? It's friendly.