STOP PRESS: Vote Now!
We need your help to raise funds for next year's Easter residential trip. We have entered the Aviva Community Fund Awards and, to make sure we reach the finals, we need your votes now!
Once you've registered, you will have 10 votes to place wherever you like (and you can vote 10 times for one project).
All the details are here, so please vote and share with your family and friends!
New term, new fun!
An awesome Autumn term is underway
The Autumn term always heralds new arrivals, new activities and heaps of new fun. To find out how the first few weeks have been, we asked each of our Co-ordinators to give us an update.
First up is Andy in North London. Andy says, "We've had a wonderful start to term at North London, and are delighted to have seven new athletes now attending our sessions. It's been action packed with swimming at Swiss Cottage and now ice skating at Alexandra Palace! We're looking forward to resuming our regular sessions after half term, kicking off with a Halloween theme, ooooo!!"
Meanwhile in South London, Will has been as busy as ever. He says, "We've inducted four new athletes and we're enjoying sessions at full capacity as a result. With more athletes in the hall, we have been able to utilise the steady stream of new coaches that come much better prepared thanks to our new induction and we are seeing higher retention. In some cases, new coaches attend every week, far exceeding their minimum requirement! We are looking forward to a Halloween themed session before half term and will be revisiting the Omnibus theatre in Clapham for a relaxed performance of Zeraffa the Giraffa!"
And finally, to East London where Nicole says, "In East London we have had a great start to the term with all of our usual fun and games as well as a Harry Potter themed Halloween session.  In the second half of the term we are going on an ice skating trip and to see the Cinderella at the Hackney Empire so are really looking forward to an exciting end to the year."
Fundraising news
A fantastic new supporter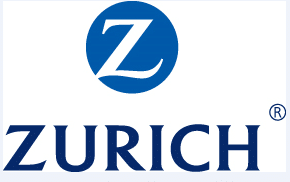 We're delighted to welcome Zurich Insurance plc as our newest corporate supporter. The Zurich Community Trust will be making an annual donation of £15,000 for the next three years, primarily to support our Sunday afternoon sessions in North London. We're also hoping to welcome Zurich employees as volunteers.
Emma Francis, Corporate Responsibility Manager at Zurich Insurance, said, "We are really looking forward to working with KEEN and are delighted that our funding will allow many more young athletes to take part in your fantastic activities.'
Our enormous thanks go to Zurich for this amazing contribution to our work!
Thanks also to an intrepid team at Tideway who undertook an epic paddle board adventure down the Thames on City Giving Day, raising over £1000 for KEEN.
And don't forget, there are so many ways to support KEEN, including making a donation every time you shop online with easyfundraising. Take a look at the fundraising page on our website.
SaveSave
KEEN London is hiring!
New Co-ordinator needed
As we continue to grow, we need a new Session Co-ordinator to join our amazing team. Managing our activities in East London, we're looking for someone with enthusiasm and a real passion for improving the lives of children with disabilities. You can find more information here. If you know anyone who might fit the bill, please do pass this on.  And don't worry, Nicole isn't going anywhere — she'll be helping us grow even further!
AND DON'T FORGET:
At KEEN London, we couldn't do any of this great work without our volunteers, fund-raisers and sponsors. We are also very interested in talking to companies who can provide services in kind. If you'd like to help with any of our activities, contact info@keenlondon.org or call 0207 686 3172.
KEEN London is a registered charity, number 1124915. It is also a limited company registered in England (number 6579658), and its registered office is Unit B11, 3 Bradbury Street, London N16 8JN
Dates for your diary:
Saturday 2 December: EAST and SOUTH
Christmas Theatre trips
Sunday 10 December: NORTH
Christmas party
Saturday 9/Sunday 10 December:
Last session of term
Meet an amazing athlete…
Junayd
Junayd joined South London last term and has been to ten sessions so far. He's a very energetic athlete but we were able to (just!) catch up with him to ask him a couple of questions:
What's your favourite activity at KEEN?
Running!
What's your favourite activity outside KEEN?
Playing video games.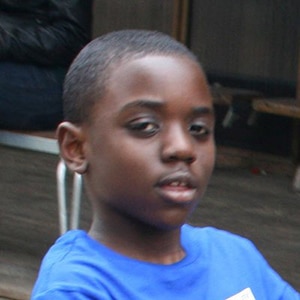 …and our newest trustee
Lucy Walker
Lucy joined us in the Summer and is now acting as our Treasurer.
Why did you decide to become a KEEN Trustee?
Charity fundraising has always been a passion and I initially came across KEEN when we were deciding on a new charity partner. It was my favourite because almost every penny of donations goes on its beneficiaries, so I was delighted when it won in the staff vote! It has been amazing to see our fundraising directly benefiting the children and families that KEEN supports. Becoming a trustee means I can help the charity even more, bringing a decade of experience in the financial sector, and I can't wait to get stuck in!
What do you think of KEEN so far?
The support from volunteers is absolutely incredible and it was great to meet, and see many recognised, at the 15th birthday party. Since my company started supporting KEEN, they opened their new centre in south London and it has been great to see this grow. I am excited to see where KEEN can get to in the next 15 years!
Is there anything you're looking forward to getting involved with?
I am really looking forward to joining a session soon and, from a trustee perspective, other than being Treasurer, I hope to help with corporate fundraising, as I have direct experience from being on the other side of the fence!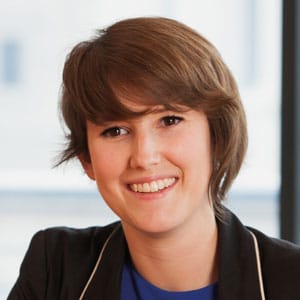 KEEN London delivers
The survey results are in!
Our recent research among KEEN London families shows that our service is needed, and appreciated, more than ever. We will be posting highlights on the website soon, but headlines include:
100% of parents agree that KEEN provides a much-needed service
89% of parents believe our sports and activity sessions are unique
KEEN London provides a wide spectrum of improvements across the board with the biggest gains in physical activity, confidence and self-esteem.
Hats off to our Co-ordinators and all our volunteers for making such huge differences to the lives of our athletes!