ANOTHER AMAZING EASTER TRIP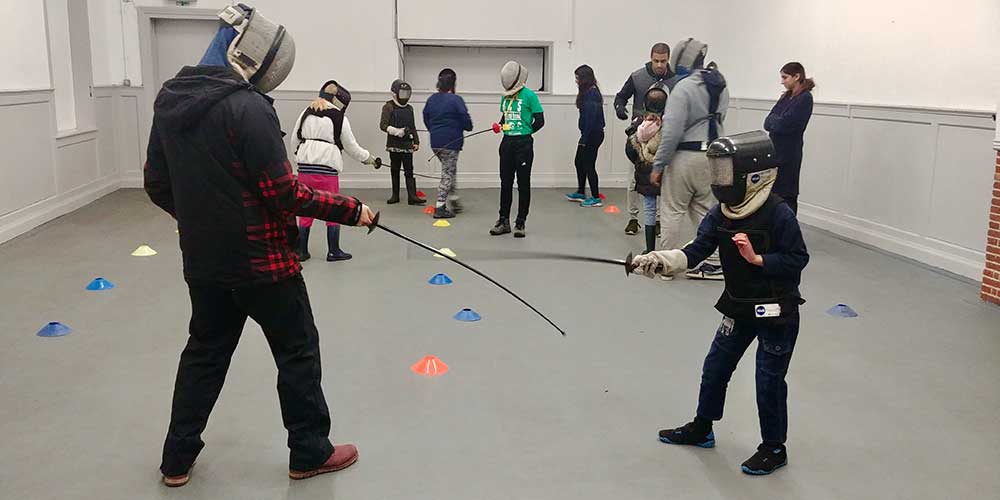 More new adventures in Norfolk
KEEN London's Easter residential is now an annual highlight for our athletes and coaches and – despite the weather – this year's was one of the best! Our new East London Co-ordinator, China, gave us this report from the Kingswood Activity Centre in Norfolk.
We set off on Good Friday morning ready for our Easter adventure. Some were nervous, some excited, but all were eager to find out what would happen next!
When we arrived, the Kingswood team took us on a tour of the grounds that we had all to ourselves for the weekend. We headed for the green and played some group games to warm ourselves up in the wet and windy weather. Athletes were then split off into their groups to start their weekend adventure. Some go-karted, some bouldered and some caved. All finished their activities ready to refuel!
Dinner time was extra special because it was the birthday of one of our athletes. We then made rockets which gave our athletes the chance to show off their creativity. They loved watching the rockets fly.
Day Two was just as fun. We climbed, zip-lined, caved, karted, built shelters and even took a trip to the beach. The weather was against us but our fantastic, brave athletes and coaches pushed through regardless, enjoying every minute! We ended the day with a bonfire, where we drank hot chocolate and sang songs until we were ready to sleep.
On our final day, the athletes transformed into inventors and created everything from eco-friendly machines to ones that even went to heaven. Then it was time to hit the road. Despite the cold and windy weather, we had an amazing weekend and would love to thank the Kingswood team for having us and providing so much fun!
See the full gallery here…
SaveSave
SEE YOU IN THE BIG TOP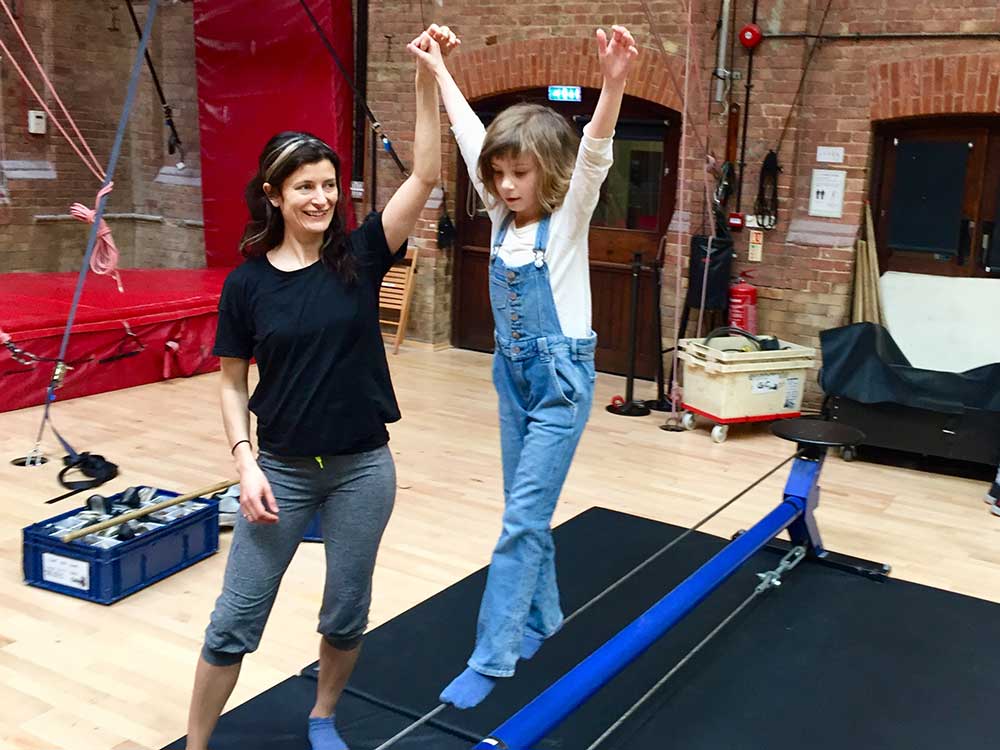 New holiday adventures
Never mind The Greatest Showman, meet The Greatest KEEN Athletes! We took 11 athletes to the National Circus School in the Easter Break. This was the first trip in a new programme of activities that will extend the service that KEEN London provides into the school holidays. Everyone enjoyed learning to juggle all sorts of things (apparently apples are now being bruised daily at one athlete's home) and balancing on the high (not that high!) wire. By far the most exciting section of this circus circuit was the swing skills section with acrobatic silks, trapeze and a rope swing. Athletes were happy to cocoon themselves in the silks, learn moves on the trapeze and be like Tarzan on the rope swing! Coaches reported that most athletes gave everything a go and despite some hesitation surprised themselves with what they could do. 
We asked parents for feedback on this first trip and all those who have responded say that they would really appreciate similar sessions in the future. So look out for more holiday adventures coming soon!
See the full gallery here…
RUN, KEEN LONDON, RUN
Support our amazing fundraisers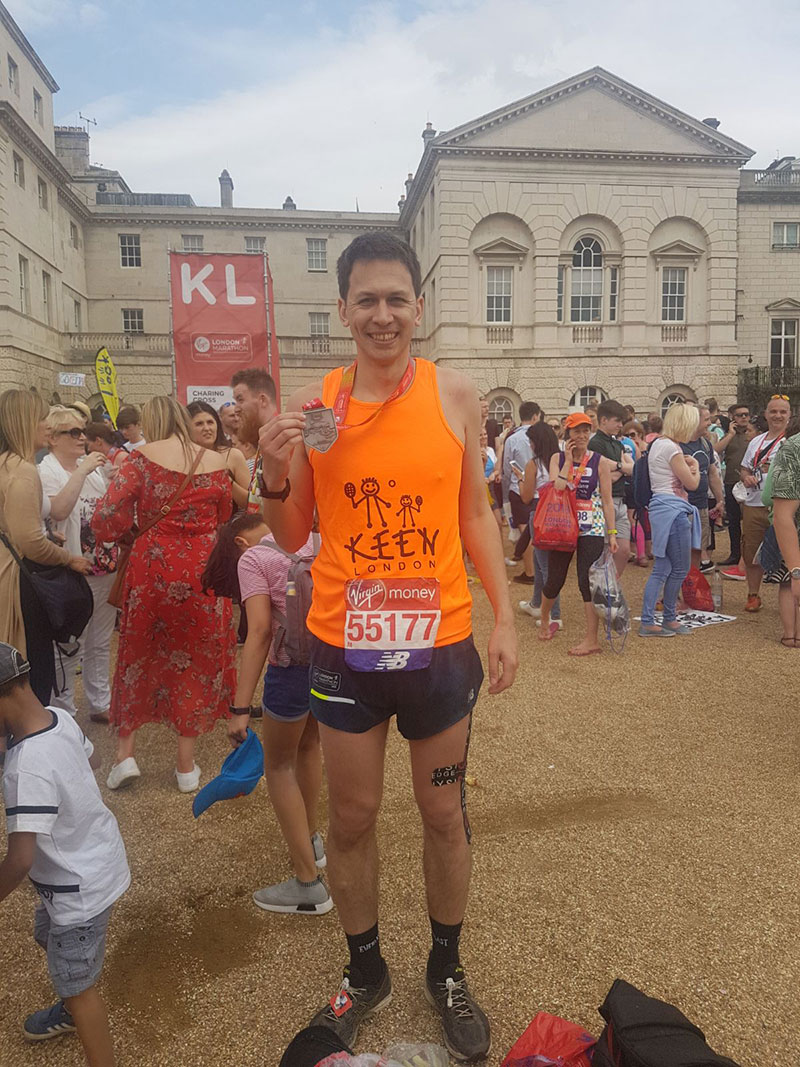 At KEEN London, we are very lucky to have some truly dedicated supporters and some are prepared to go the extra mile – or 13 miles, or 26 miles, or even more! – for us. This Spring, we'll be seeing some incredible athletic endeavours, all to support KEEN London.
On 19 May, Alex Steer will be taking on an extraordinary challenge – the 230km Elfesteden Ultraloop in the Netherlands. The race will follow the route of one of the Netherlands' most popular and famous ice skating races and Alex is one of 30 runners taking part. You can find out more and support him here. 
On 20 May, the KEEN London crew will be out in force as over 40 runners take part in the Hackney Half, part of the Virgin Sport Festival of Fitness. It's sure to be an amazing and inspiring day, so please come along and cheer on our intrepid team. Or support them by donating here. Remember every pound donated will go directly towards supporting our unique service. 
This follows amazing London Marathon runs by Andrew McNamara and Dean Cooper. Despite the heat, they both completed the gruelling 26 miles. Dean's supporters backed him to the tune of over  £4,000 and Andrew raised an amazing total of over £13,000 for KEEN and the Winnicott Foundation. Our heartfelt thanks go to both Andrew and Dean and all their supporters. Their achievements will make a huge difference to our work.
And stay tuned for news of another amazing fundraising challenge from the same team that brought you Tan-Dam and the 777 Challenge!
See the gallery here…SaveSave
SaveSave
SaveSave
MORE SUPER SUPPORTERS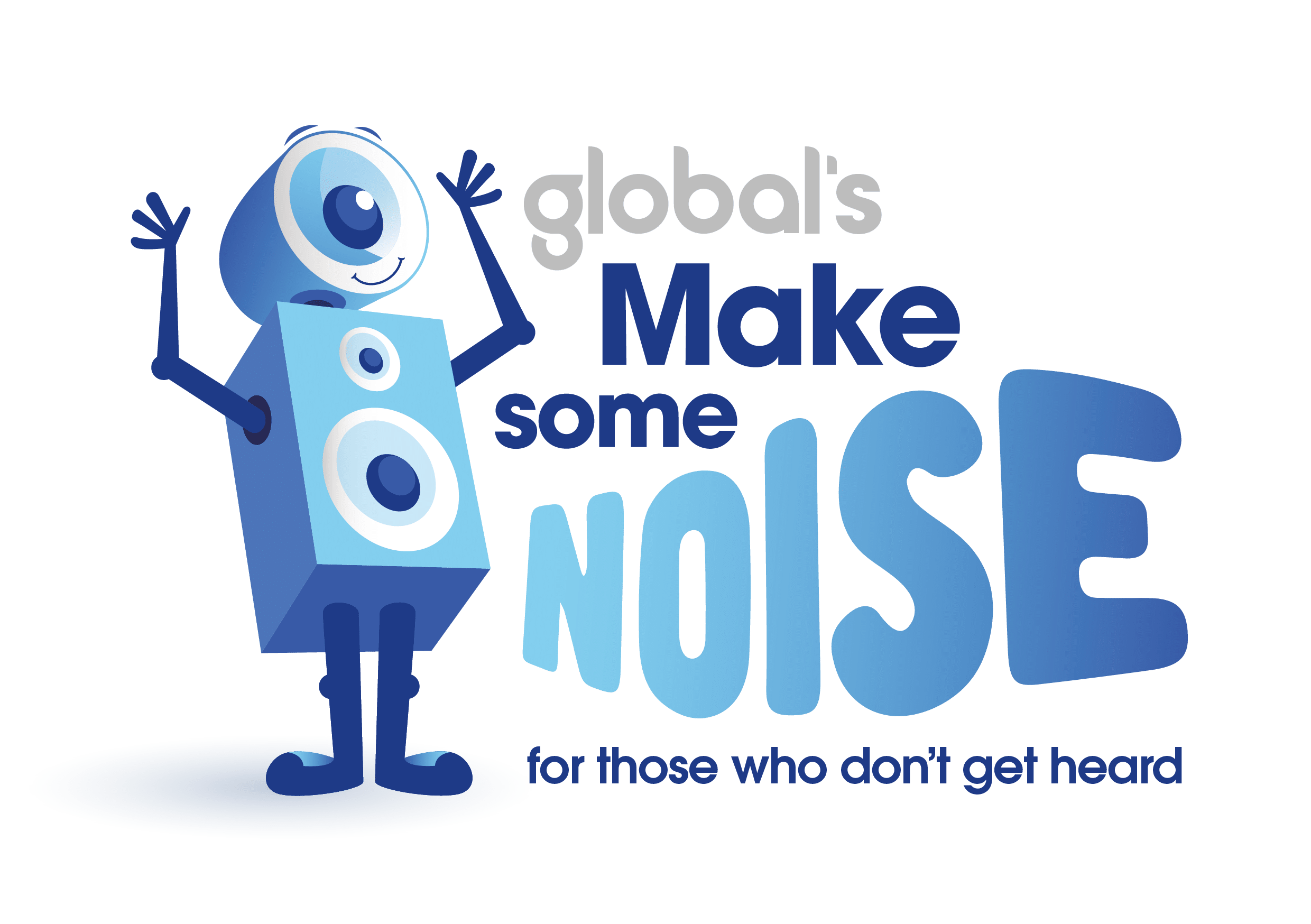 We are absolutely thrilled to have been selected by Global's Make Some Noise as one of their charities for 2018. We're very much looking forward to working with some of Global's London-based radio stations (which include Capital FM, Heart and Classic FM) to 'make some noise' about our work and our supporters. There will be lots more to tell you about this exciting partnership in the coming months, but start listening to find out all the ways they will be raising money for us.

And finally, many thanks to the Avast Foundation who have donated £1700 as part of their Employees Together project to support our Summer holiday project next year. We were nominated for this award by volunteer Marie Delinage.  If you think your company might be interested in supporting KEEN London please let us know!
Meet an amazing athlete…
Rachel
Rachel is 15 and is one of our regular athletes in East London. Our new Co-ordinator, China, asked her about her time at KEEN.
Why do you like coming to KEEN?
I like the fun games
What is your favourite thing to do at KEEN?
I like to go on trips. I especially liked the cinema
What was your favourite activity on the residential?
I liked the Go Karts
What is your favourite game at KEEN?
I like dancing and basketball
What do you like to do when you are not at KEEN?
I like to play on my computer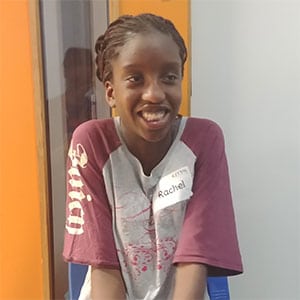 …and our new co-ordinator
China
China is our new Co-ordinator in East London. She's been with us since January and has had a busy first few months, but she took some time to answer a few questions. Welcome to the KEEN family, China!
Why did you want to work with KEEN London?
I wanted to work with KEEN as I love working with young people and helping them flourish. I also volunteered with KEEN a couple years ago and loved every minute of it.
What are you most looking forward to in your new role?
I am most looking forward to getting to know all of the athletes and ensuring that they have loads of fun! 
What do you enjoy doing when you're not working?
When I'm not working, I enjoy reading and also visiting new places (I love exploring).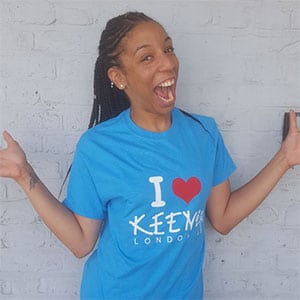 Dates for your diary:
20 May — Hackney Half
20 + 27 May — half term North
2 June — half term East/South
15 July — KEEN London's Super Sweet Sixteenth Birthday!
AND DON'T FORGET:
At KEEN London, we couldn't do any of this great work without our volunteers, fund-raisers and sponsors. We are also very interested in talking to companies who can provide services in kind. If you'd like to help with any of our activities, contact info@keenlondon.org or call 0207 686 3172.
KEEN London is a registered charity, number 1124915. It is also a limited company registered in England (number 6579658), and its registered office is Unit B11, 3 Bradbury Street, London N16 8JN