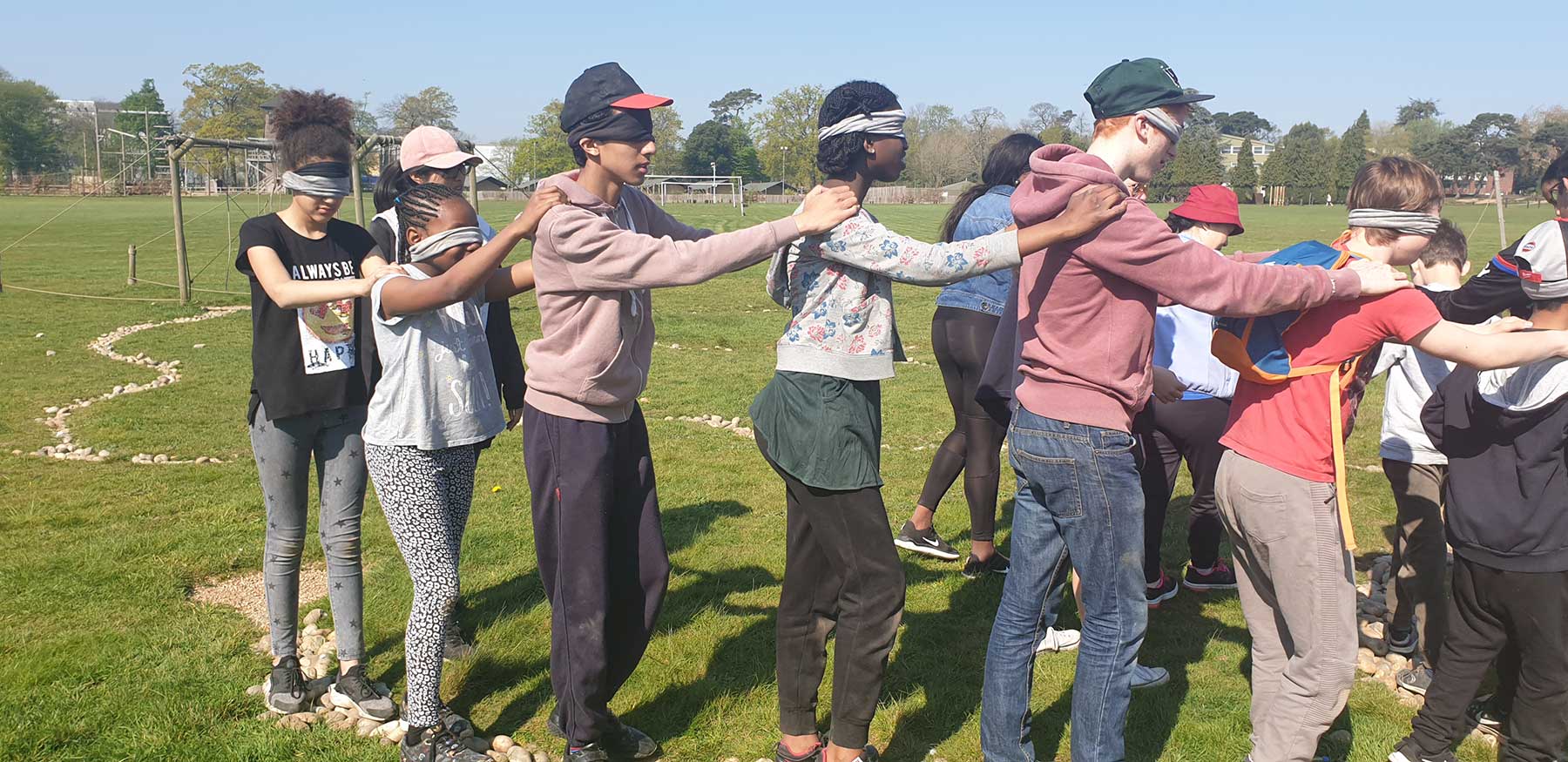 This Easter weekend 18 adventure hunting athletes and 23 brave coaches embarked on a weekend of new experiences. We set off with the sun shining to the Kingswood Centre in Kent and it stayed warm all weekend!
Another highlight was that EVERY single athlete went on the zipwire; admittedly there were a few nerves and some apprehension, but they all managed to do it! It was a beautiful scene, as it worked out that all the activities were around the same place, so all the athletes and coaches cheered for each other, lots of cheering and smiles for everyone!
This year for the first time we had our three coaches on our apprentice programme joining us as coaches! This was such a great opportunity for them to use the skills they have been developing in weekend sessions. All three were extremely helpful and proactive over the weekend, helping get the athletes ready, cleaned up when muddy and helping other coaches out.
This was our first trip to Kingswood Centre but I think it definitely got the thumbs up so I think we will be back again soon.
With one residential down it is now time to get excited about the summer trip to Norfolk! More news on that next time!