Rising Stars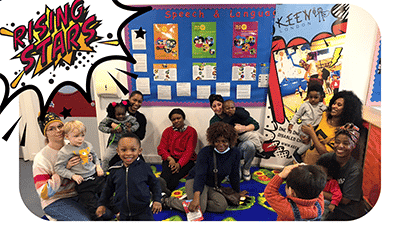 In recent years we have seen a huge increase in enquiries for preschool support. At a time when so many young children may have spent their first (and developmentally, most crucial) early years in lockdown and isolation we have partnered with Jubilee Children's Centre in Tulse hill to  trial our first preschool SEN play and stay session, 'Rising Stars'.
Rising Stars is a monthly session for children under five and their families. It is not aimed at children with a diagnosis but rather as a place for families with any concerns about their child's needs and development to come along and chat with our staff, volunteers and other families in a safe and accessible environment.  We provide sensory toys and equipment to engage with our 'Rising Stars' children.
We answer questions, explain available services and support, or just offer a chat. All sessions are free of charge but we do advise booking in advance (although some spaces are available on the day).