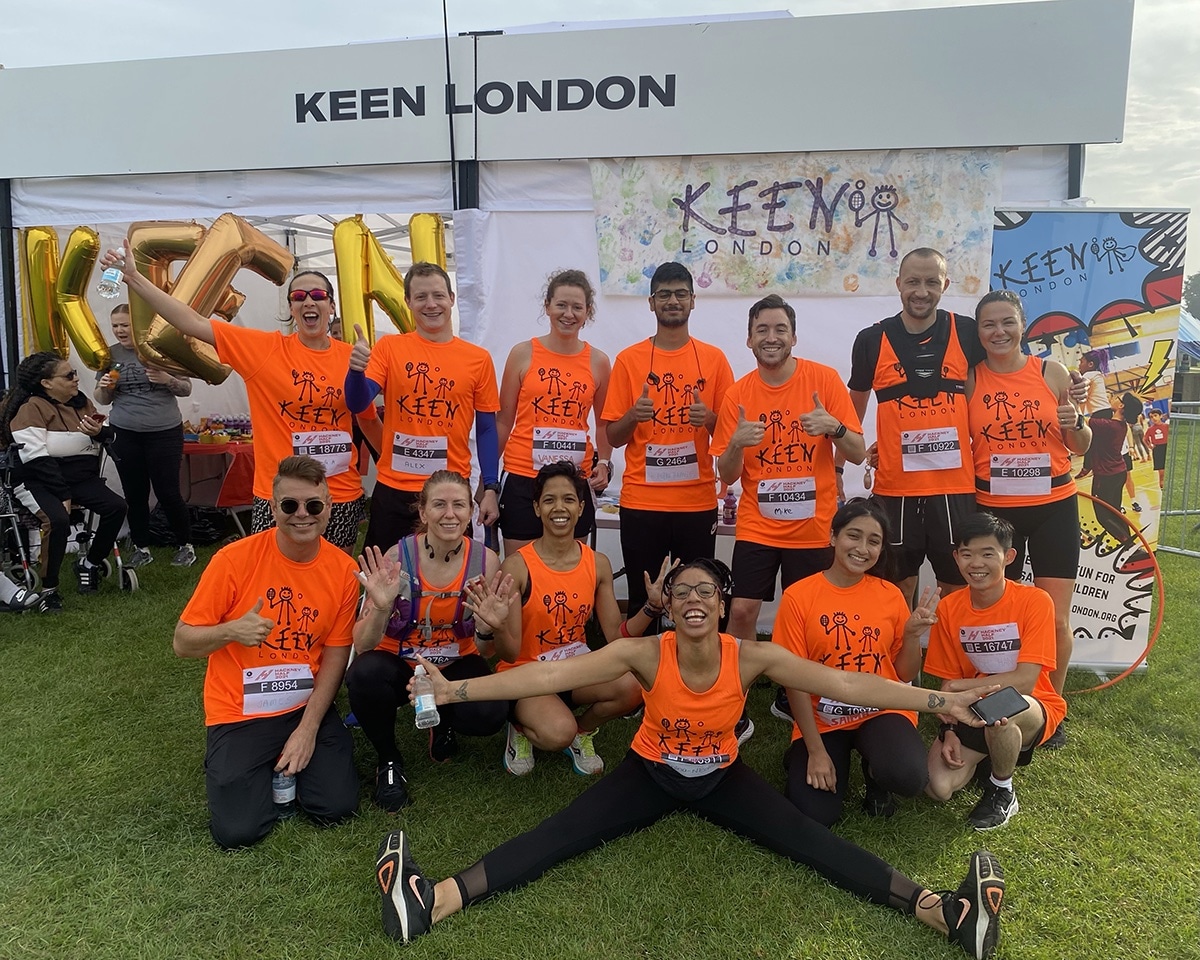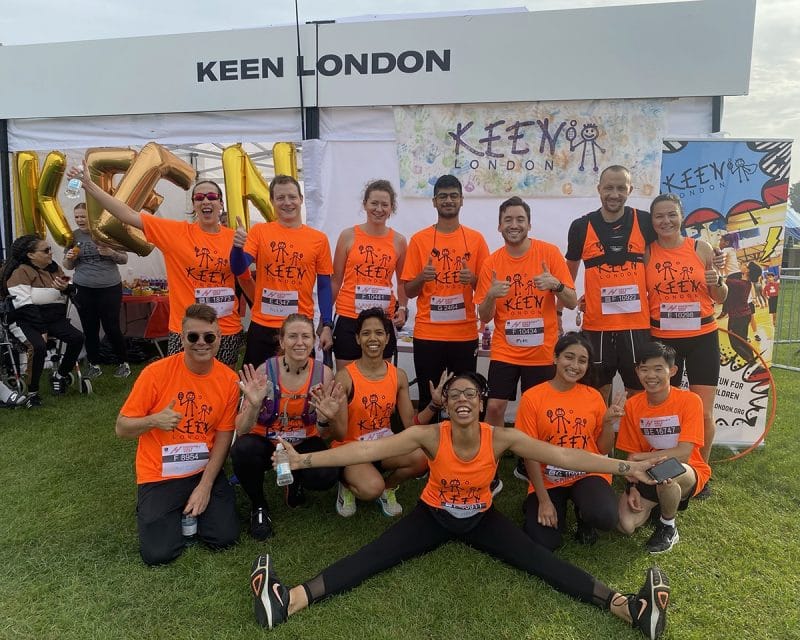 They smashed it!
For the third year running (we don't include 2020) a KEEN London team of staff, volunteers, families, and supporters took to the streets of Hackney to raise funds and awareness for our free and supported weekly sessions for children with additional needs. This is a huge achievement but this year our adult team had a tough act to follow as the KEEN London athletes set a high standard on the Saturday taking part in the one mile schools challenge. We were so proud of the five young people that took part in this huge event and gave it their all (our coaches and staff running with them struggled to keep up!  Seeing our runners cross the finish line was very emotional for us all as many of these amazing people signed up way back in 2019 and have waited, trained and fundraised for two years to get to this point.
The sun shined and the crowd cheered, the music played and we were so pleased to back out in the community.  KEEN London had a stand in the festival village for the whole weekend and got the chance to talk to lots of people about our services and volunteering with us.
All of our Hackney Half runners finished in great time, with smiles on their faces and we hope a feeling of immense pride and the challenge they completed and the funds they raised.  Our target for the event is £10,000 between 50 runners. Unfortunately, illness and injury saw a few runners drop out but the remaining team absolutely smashed the target with over £18,600 in the bank!  Our thanks to everyone that ran, sponsored, cheered and volunteered on the day.
The jury is out on whether the KEEN London family want to return to the marshes for a 4th year or try something else? If you are interested in taking part in any future challenges, have ideas for something new then let us know by contacting our fundraiser Kirstie.
The Hackney Half gallery